aerowood®
The patented lightweight board made from wood ... and air!
A global novelty and regenerative solution for the lightweight construction industry, suitable for any application where low weight, maximum stability and easy processability are required.
A major advantage of aerowood® is that it preserves the customary processing flexibility for the user during the production process:
It can be formatted freely and without any grid
No additional steps or materials required when inserting screws or gluing edges
aerowood® consists of rotary wave-cut veneer which is crosswise glued to panels. As required by the customer, the top or decorative layers can be pressed onto the self-supporting aerowood® core without any frame.
The lightweight board from wave-cut veneers has been invented by the company's founder, Johann Schweitzer. The international patent was issued in 2018.
In May 2019, the top-class international jury at Cologne's interzum trade fair honoured aerowood® lightweight board with the "Best of the Best" award, commending its degree of innovation, material quality, design, functionality and sustainability. In February 2020, the German Design Council honoured aerowood® with the German Design Award 2020.
We are currently engaged in a test phase with selected partners from a number of sectors.
Get in touch to develop your own lightweight solution with us.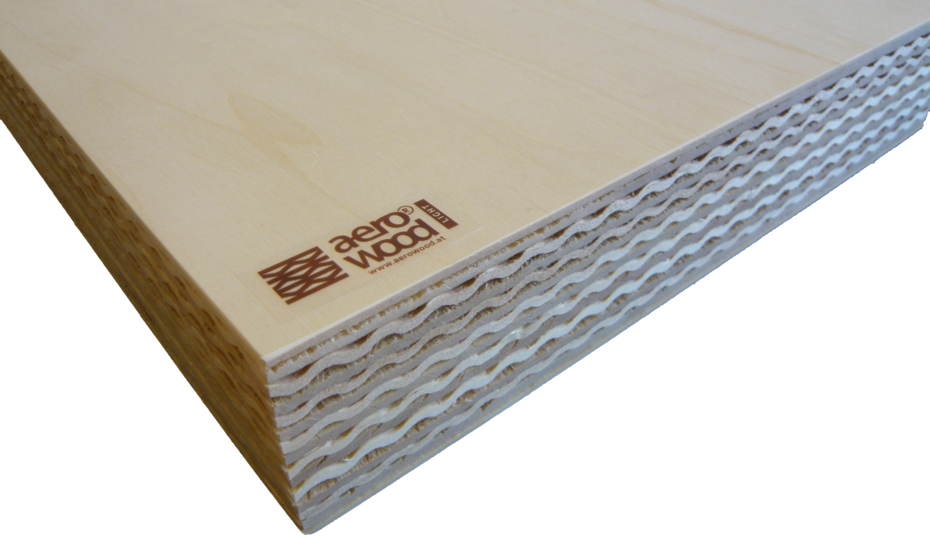 In aerowood® light, the wavy structure is distributed throughout the entire core. The air channels in the centre afford the board a very low weight.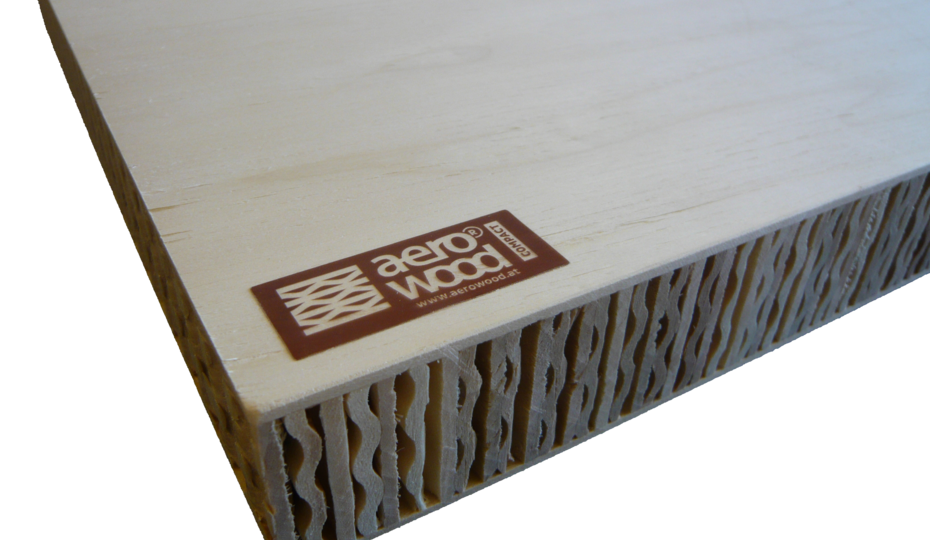 For construction applications with highly compact requirements, the veneer waves are positioned vertically. aerowood® compact stands out due to its excellent pressure resistance and load dissipation capacities.